Winter gardens, glazed verandas and conservatories are becoming more and more popular. A winter garden and greenery are not only an attractive way to enlarge and insulate a building, but above all to increase its standard and quality of life. Regardless of the weather, the winter garden creates the impression of a direct relationship with nature and landscape.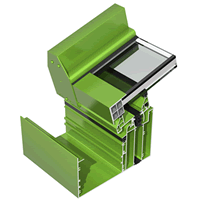 Don't you dream about enlarging your home, making it more attractive, creating a better living comfort? We will build a winter garden for you, which will become a place of rest, meetings with friends, and children's games. For our clients, we can make a traditional winter garden, with a lot of decorations, system ornaments, mullions, decorative gutters, or a modern design, reminiscent of your home style and solutions proposed by fashionable designers.
The winter garden gives us the opportunity to enjoy the space, greenery of the surrounding plants and light, all year round. It can also serve as a thermal buffer, which on sunny winter days, will additionally warm us home.
Thanks to modern technology, highly qualified staff, selected raw materials and materials that meet the necessary requirements, we produce winter gardens, conservatories and roofing over swimming pools, at a high global level.
We offer full advice when choosing technology, architectural advice and technical project development. We try to meet the needs and expectations and reach the most sophisticated tastes of the client..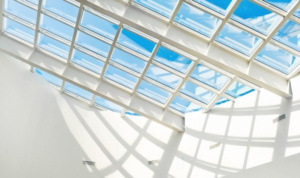 The popularity of glass structures is growing every year because glass is associated with elegance and lighting, thanks to which space shaping takes on a completely new, fresh character.
That is why we are observing interest in glass roofs.
Until now, glass roofs were not often found in single-family buildings. Of course, more often it happens that even glass canopies are found above the main door. The fastening used is usually a spot fastening. We also offer special substructures, which are usually made of steel, especially stainless steel.
However, we are observing an increase in interest in glass roofs inside residential buildings, which is why we are now professionally prepared to service you also in this area.