PRO23 ALU Slide sliding window system without thermal insulation
PRO23 ALU Slide is an aluminium system designed for glazing balconies. The idea of this solution are horizontally sliding windows. Windows made of it protect the open space of balconies against adverse weather conditions, i.e. wind, rain, snow, dirt and noise. The structures of the PRO23 ALU Slide system make it difficult to break in at the same time, which is a particularly important feature in single-storey flats.
The structural depth of the sections is equal to: 53 mm (frame) and 23 mm (wing). The structure built in the PRO23 ALU Slide system, due to its external construction, has an effective system for removing water and ventilation from the shaft chamber and from the chamber between the sash and the frame. Window sashes can be filled with 4-8 mm thick single pane or 6.4 mm thick safety glass. Glass thickness is selected depending on the height at which the balcony is located, its location and the size of the wings.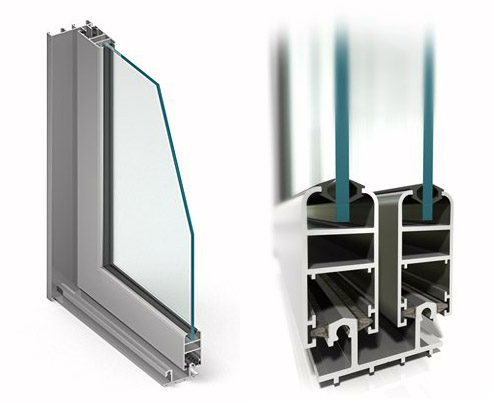 PRO23 ALU Slide can be used both in the case of existing balconies as well as in the case of additional balconies. It can be used not only in balconies of a simple shape: thanks to the use of the PRO ALU 45 window and door system profiles, it is possible to make angular connections between individual windows, regulated to a large extent.
The body made of it is characterized by a very simple and fast prefabrication thanks to the elimination of most of the labour-intensive mechanical treatments, which definitely has a positive impact on the final price of the product.