PRO ALU Sun facade blinds are used as external shading of window openings, facades and other large glazing.
By stopping the sun's rays directly reaching the interior, they effectively protect the rooms from heating and additionally are protected against discoloration and create comfortable optical conditions. Free adjustment of the slat angle allows you to choose the appropriate degree of shade.
Facade blinds improve the aesthetics of the facades, creating interesting and modern construction. Produced in two shapes of lamellas: similar to the letter C with a width of 80 mm and the letter Z with a width of 90 mm, they are characterized by easy installation, delicate in appearance but stable construction, as well as a prestigious appearance.
The wide range of available colors provides the opportunity to meet the expectations of architects and investors, while the ability to choose the type of drive and weather automation increases comfort and safety of use.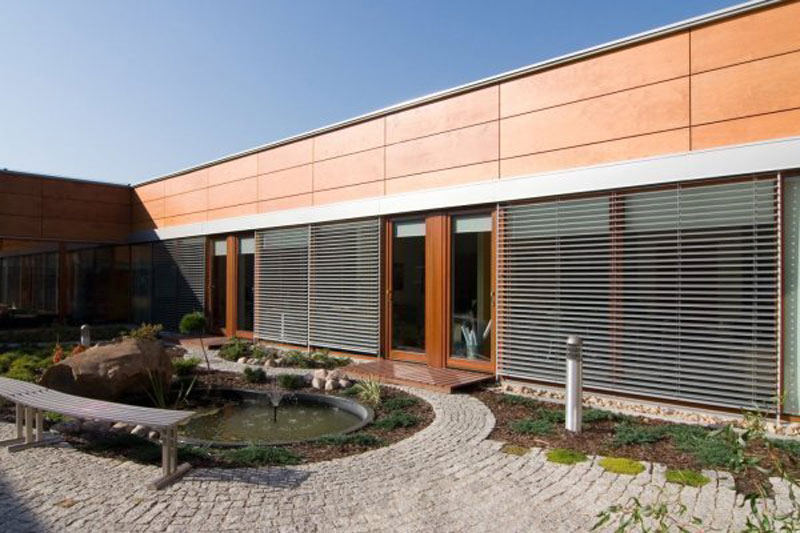 The blinds are made of movable slats, made of aluminum tape about 0.5 mm thick, coated with special varnish coatings.
This guarantees resistance to weather conditions and mechanical impact during operation of the slats. The durable construction of the guides, as well as the shielding sheets and fastening elements ensures the shutter's stability, and thus long-term use.