PRO970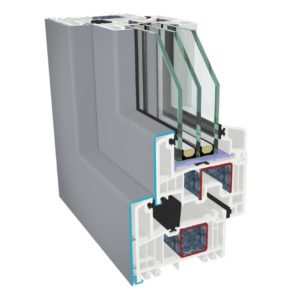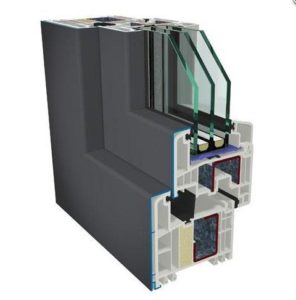 Aluminum outer covers are an attractive finishing option for plastic window and door systems.
The PRO 970 system combines the advantages of two materials: excellent thermal insulation, tightness and durability of plastic profiles with the possibility of shaping the appearance and durability of aluminum.
Timeless elegance makes aluminum an ideal material for the implementation of contemporary architectural projects.
PVC doors with ALU overlays are a product for demanding customers that combines the advantages of both materials in joinery: durability, ease of keeping fit for several dozen years, economics typical of PVC and the preferred exterior of a higher class, any color, any color fastness, resistance to weather conditions typical for ALUminium.
PROFITECH covers ALU overlays with frames and sashes as well as frame extensions.
Overlay systems combine the advantages of the two materials: high thermal insulation of plastic profiles with durable aluminum surfaces with impeccable appearance.
Features and benefits of ALU overlays
• possibility of varnishing, powder coating and anodizing of external surfaces
• freedom of choice of colours according to the RAL color palette
• elegant style and uniform structure at the junction of the sash and the glazing bead
• modern and exclusive design of aluminum exterior surfaces
• increased strength