PRO ALU Light – narrow profile window system
The PRO ALU Light system of windows with a thermal barrier is a perfect solution for the renovation of historic buildings, while maintaining the appropriate appearance of windows that can imitate steel joinery and at the same time ensure the achievement of very good technical parameters of the structure.  It can be used to make various types of windows opening inwards (opening, tilt, tilt, tilt and turn), windows opening outwards (opening or tilting) and fixed windows, which apart from excellent thermal insulation are also characterized by very good acoustic insulation, water and air tightness and high strength.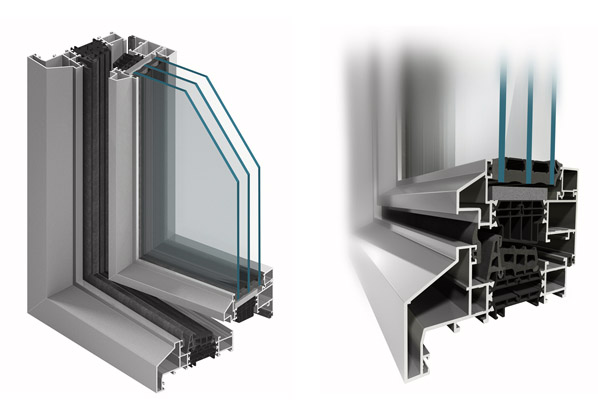 Several types of external appearance of the sections are available. Renovation frames available in the system allow you to install new joinery without having to dismantle old frames, so without the risk of possible damage to the wall around the windows. The visible width of aluminium profiles is adjusted in such a way that it does not cause big differences in appearance between old and new windows. Basing on proven solutions and having a whole range of new profiles of appropriate shapes, we have in the PRO ALU Light system the possibility of making a structure of appearance perfectly suited to the character of the building.
Functionality and aesthetics:
classic appearance of windows
high level of thermal protection of the structure resulting from the application of technical solutions of the MB-86 system, available 2 versions of thermal insulation of profiles: ST and SI
high tightness against water and air infiltration
wide glazing range up to 61.5 mm
burglar-proof constructions up to RC2 class can be manufactured
the use of typical "Euro" type hardware grooves allows for the installation of most of the available hardware of reputable companies
Technical parameters:
Air permeability class 4, EN 12207
Watertight to class E1350, EN 12208
Wind load up to class C5, EN 12210