PRO610, PRO620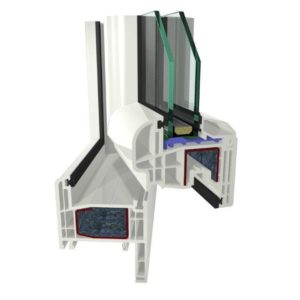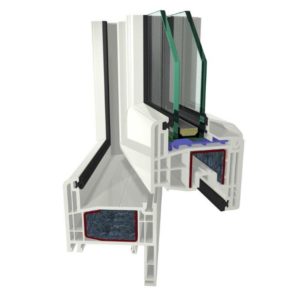 A characteristic element is the frame of the so-called renovation, often used to install windows in renovated premises, where the frame of the old window remains unassembled and the new frame covers its profile from the inside. In Italian construction, it is also often used in newly erected buildings.
People who attach great importance to individual style and try to give their apartments an original, original look decide on windows from the S 8000 IQ system. In this way, they shape the nature of the space in which they live or work, while expressing their passion for classic aesthetics and good quality. The ascetic design of the S 8000 windows, thanks to narrow facing surfaces, harmoniously fits into both modern and traditional interiors.
The six-chamber system S 8000 IQ with a depth of 74 mm has good thermal insulation properties and an effective system protecting against noise and burglary. High-quality thermal protection of windows helps to reduce not only heating costs, but also actively contributes to the reduction of carbon dioxide emissions into the atmosphere. The patented GECCO ventilation system effectively prevents the formation of fungus and mold.
|   | PRO610 / PRO620 |
| --- | --- |
| Profile | 6-chamber, classic, simple shapes. Installation depth 83 mm. External seals, flat water shelf. |
| Glass | It is possible to use a 4/18/4/18/4 package U = 0.5 W / m2K and other variants e.g. protection against burglary, noise or sun |
| Fittings | SELF-REGULATING fittings equipped with anti-burglary catches, give the possibility of tilt grading in each operating sash |
| Kolory | A wide range of colored and wood-like veneers |
| Dodatkowe info | Excellent thermal insulation. Among the solutions available in Europe, the window has the highest static parameters, which affects the possibility of making the largest overall dimensions. External sealing makes it very easy to keep windows clean. |